Boot Fairs In Medway 2017
We are currently in the season of boot fairs and they are massively popular in Medway and Kent in general so we wanted to provide you with some information on them!
Greenfield's is a large boot fair with a couple of different locations. There's Anthony's Way in Strood and Beechings Way in Gillingham. The boot fairs also have food vans containing all manner of treats from burgers to ice cream. Entertainment is also provided.
Greenfield's dates for 2017 (AW means it's at Anthony's Way and BF means it's at Beechings Field):
March: 26th (BF)
April: Sun 2nd (BF), Sun 9th (BF), Sun 16th (BF), Mon 17th (AW), Sun 23rd (BF), Sun 30th (BF)
May: 1st (AW), Sun 7th (BF), Sun 14th (BF), Sun 21st (BF), Sun 28th (BF), Mon 29th (AW)
June: Sun 4th (BF), Sun 11th (BF), Sun 18th (BF), Sun 25th (AW)
July: Sun 2nd (AW), Sun 9th (AW), Sun 16th (AW), Sun 23rd (AW), Sun 30th (AW)
August: Sun 6th (AW), Sun 13th (AW), Sun 20th (AW), Sun 27th (BF), Mon 28th (AW)
September: Sun 3rd (AW)
Gates Open at 5.00AM
Cars £10.00 (PER CAR)
Small Vans £10.00
Large Vans £15.00
Trailers £5.00
Extra Large Pitches £20.00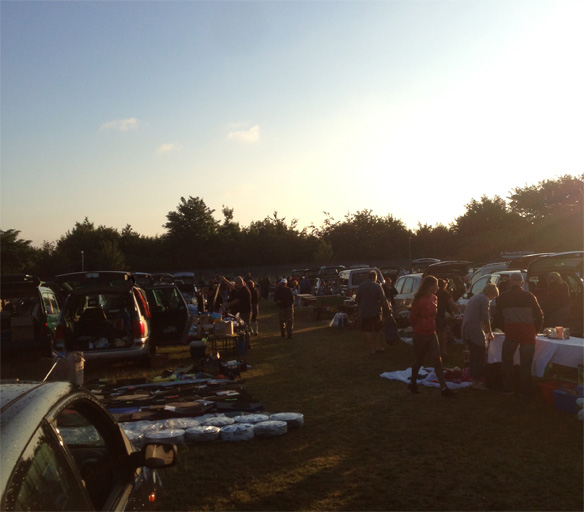 Rainham holds the regular Westmoor boot fair. Between April and August it is held at Westmoor Farm, Moor St, Rainham
Kent ME8 8QF.
Westmoor dates for 2017:
April: 16th 2017 (according to their website) and then we presume that it's every Sunday from then on.
There is also the Hempstead Boot Fair (Broomfield Farm, Hempstead Road, Gillingham, Kent ME7 3QL) which, according to its Facebook page, appears to start on Sunday 7th May 2017 and we presume it is every Sunday after this. In previous years there have been over 100 stalls for visitors to peruse.